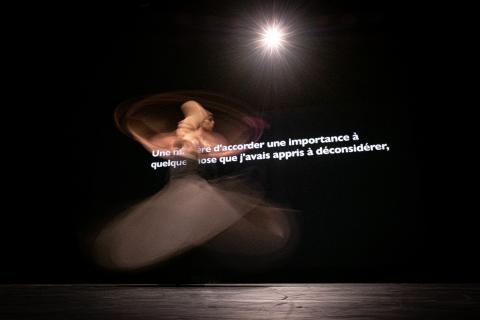 On February 15 and 16, 2021 we present Dialogue with Shams at the Carreau du Temple de Paris as part of the Everybody Festival.
Dialogue with Shams is a performance/portrait created with Rana Gorgani, a Franco-Iranian Sufi dancer.
For these dates we are pleased to have the participation of the classical pianist Simon Ghraichy.
We also present the installation Goupils in free access in the big Hall - Carreau du Temple from Saturday 13th to Wednesday 17th February.