Extime is a duo, conceived directed and interpreted by Marianne Chargois and Matthieu Hocquemiller.
Sound designer : Stéphane Monteiro
Light designer : William Guez 
Video technology : Pierre Vidry
Extime blends performance and cutting-edge medical imaging in a work based on intimacy ("Intimus": further within) and making the body more visible.
In a contemporary reconfiguration of anatomical theatre, Marianne Chargois and Matthieu Hocquemiller propose a reflection on seeing, between erudition and post-pornography, that questions the fluid and dynamic boundaries delineating what is normal, obscene, private, personal and internal, that is the ever-changing definition in fine of a contemporary body. 

Extime received the support of DICREAM / CNC - Fund to support audiovisual innovation
Image acquisition was enabled by a collaboration with CERIMED (European Center For Research In Medical Imaging).
 
Extime had been created on friday 25th november 2016 in Humain trop humain, NDC of Montpellier, during Explicit festival.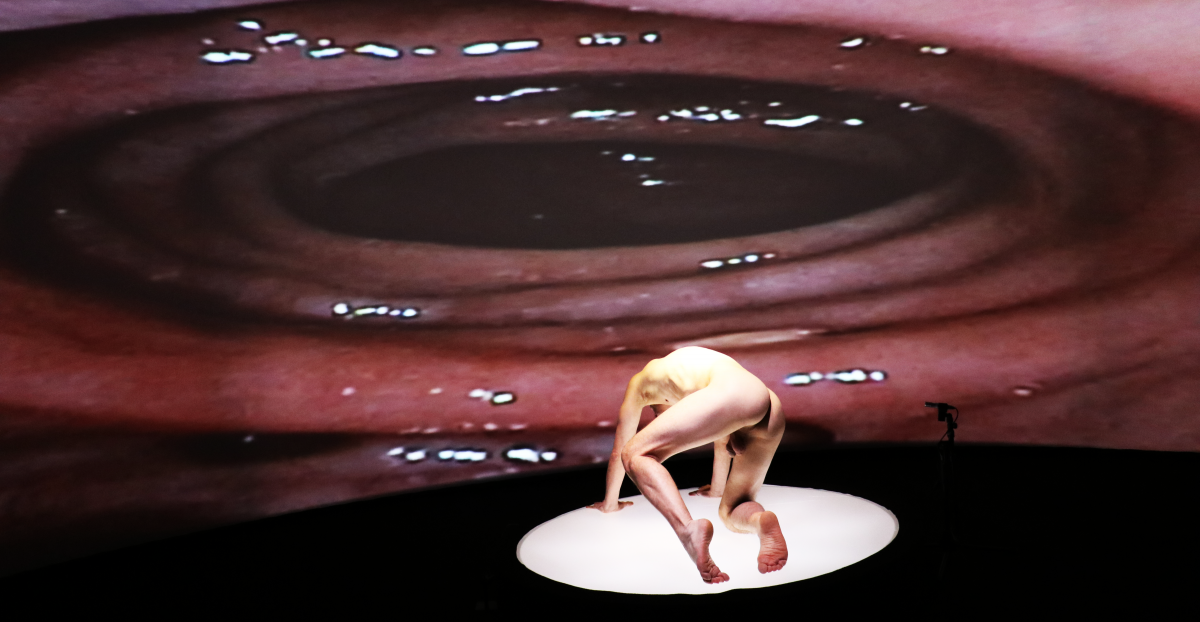 ---
Production : compagnie A contre poil du sens
Support : DICREAM / CNC, Humain trop humain, NDC de Montpellier